Michelle Clarke leading Quantum Money,

Manifestation,

& Business Strategy C

oach for

Soul-Led Entrepreneurs
Ready for business results in ease and flow? EMERGE!!! Join at the special launch price of $555 until 26th June
Is the way you are doing business exhausting you and stealing your joy and freedom and not giving you all you deserve in return?
Do you look around and wonder how others are getting results in ease and flow while you are still doing the ole hustle-n-grind two-step?
Are you ready to access quantum energetics and do business from a place of alignment and overflow? Are you ready for more? More money, more joy, more impact, and more magic!
Empowerment Empires equips soul-led entrepreneurs (just like you!) with the tools to transform a growing business into a lucrative empire without sacrificing who you are, running yourself into the ground or selling out of alignment. 
Let's get your shit sorted!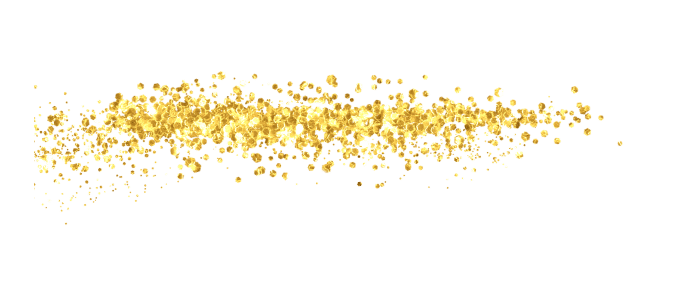 Let's work together to make magic happen.
If you are a soul led entrepreneur here to impact the world, I want to show you how you can have it all in ease and flow. I am an activator of greatness, your greatness, and have empowered hundreds of soul-led entrepreneurs to transform their businesses and lives and double their income while having more freedom. Watch the video above to find out how I do that.
There are 3 ways to work with me…
Magical Millionaire
Membership
For women at any stage of business ready to crush mindset blocks, tap into quantum energetics and strengthen their connection to higher guidance. 3, 6, or 12 month memberships which include monthly energetic workshops, and quantum trainings uploaded every month to the dedicated FB group.
Business
Acceleration Club
For women ready to scale their business to 6 figures+ in ease and flow. A three month incubator which Includes hot AF weekly business mentorship and 20 powerful online business growth courses providing the solid structure and sassy systems to scale your business fast instead of winging it.
Wealthy Women
Rising Mastermind
For women ready to ditch the small business owner persona, ascend into wealthy women energy, and grow to multiple 6-7 figures. A high touch, exclusive mastermind including monthly masterminds, training drops, monthly private 30 min sessions and unlimited private coaching via Voxer.
"Wow! What a ride… and it's only just begun. Michelle has been amazing at giving me perspective, tools and resources to help me take my business to the next level. She has helped me overcome blockages and  I have not only started a second business, but also built my first business to the point of needing to employ someone else." – Gemma
"Absolutely stoked to be working with you. I truly cannot believe how much has already shifted! My relationship with money and how I look at and operate my business is mind-blowingly radically different, and I can't believe I can earn this much in such a short amount of time?! What! You're incredible, and I can't wait to continue working with you." – Patty
"Thanks Michelle! This is awesome. Phone rang about half an hour ago and I said to my hubby this will be another new client.
He said how do I know, I said I just do.  And it was for a massive global brand, dream client! So that's my 2 clients for the week already!" – Katherine
"This is a shout out to Michelle Clarke I have been part of her group for the past 2 and a bit months and can honestly say my life and biz have been turned upside down, inside out and transformed. I have discovered so much about myself, so many things that have been holding me back." – Sarah C
"F**k this stuff really works! I set a goal to get 3 new clients for a new student I took on and I got 7… WTF.
I wish that I had of known about how to get these results so much sooner, better late than never, look out world here I come" – Kate
"I'm so grateful for the help this group has given me with confidence, flow and all sorts in between 🙂 Sold out Girl Power workshop with a waitlist – WAHOO! Meeting my $ income targets + more two months running. Felling very happy + proud!" – Catherine
"I had a breakthrough during our FemPower Zoom meeting.
On another positive, just checked my website stats, sales up 13% compared to previous 4 weeks, and revenue from sales up 10%  – yes!!" – Vicki
" I just wanted to say your F**king amazing!!! I have been in business for 7 years and haven't experienced what I have experienced this week in many years.  Working from flow this has resulted in some immediate business but more importantly future business in the upcoming months!" – Sandra
"For the past week I had a mental block that had me stopped in my tracks.  After our call I'm back in flow again.  I've achieved more today than I have in the past week!  There's no doubt that Michelle is the 'secret weapon' to my mindset and my business ." – Amanda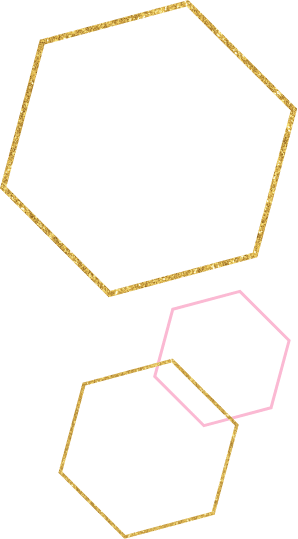 I'm obsessed with reminding women how powerful they are, and empowering them to buid empires that set them free!
What gets me out of bed even though I no longer need to work is empowering women to grow aligned empires that set them free through expansion not sacrifice. You do in fact, get to have it all, the fun, the joy, the soul mate clients, the money and the freedom, and yes it as as good as it sounds. I am so tired of society telling us that we can't have it all, you can, and you shall! I am am committed to showing you how!
I'm not your normal business coach, sure I have the MBA, the teaching degree, coaching quals and 25 years of business experience but the epic results I unlock for my clients comes from meshing the woo with the do, creating structure in a way that works for entrepreneurs while reconnecting you with your soul, teaching you how to access quantum energetics and restructuring your business and offers in a way that will have you screaming HELL YES!
Here's how we get results
Restucture for freedom
We help you to figure what you really want and then build out a new business model, complete with sassy systems and structures that allows you to scale fast while only doing what you love! 
Claiming certainty
Reconnect at a soul level, and tune out the external distractions so you can work with 100% certainty, and take fast, bold, aligned actions in your business to access quatum results.
Making sales easy
We clear the BS stories, activate your magnetism, juice up your offers, turn up the heat on your messaging and ramp up your visibility to have your clients screaming HELL YES!
Are you commited
to reaching your
You CAN create the life you want…
Money. Success. Freedom. Joy. Passion. Abundance.
I'm here to help you make your life
and business magic.